Welcome to your sexy mature Pornstar AbbyRoberts
Great to see you! Here on my profile you will find unique content which is not published on any other site!
I am a real sexy mature exhibitionist and love to pose myself infront of the camera. My boobs are all natural and my skin is so smooth that you would crave for more.
Galleries
Each week I do upload 4-5 galleries for my Members-Area. Normally I sell every gallerie at $2-3 so becoming a member you get a great deal and access to so many hardcore and close-up enjoyable pictures.
That is cool - you now can enter my Hardcore Membershipwith over 155 galleries for only $14.95 for a whole month. Or if you are the real horny man, then join me for 6 month :)
My pictures are all reality porn - just me as I am, no posing, no perfect or airbrushed pictures. I am what you see - sweet, horny, sexy Swelsh - Swiss Welsh lol - age 58.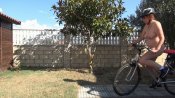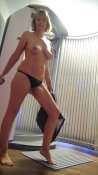 Videos
There are over 105sexy videos on my site here too. Some are on my own such as POV, JOI, nylons, jeans, dessous, customs, roleplay, indoor and outdoor. Others are with 1 or 2 men playing with me.
As said above also these movies are ONLY published here on this site! I also do my movies "just as they come" no long posing, so you may see some wrinkles or a bit of a mature belly, but that is me just as if you would be at my place and have horny sex with me.
Customs
I am a real fan of doin! g custom movies. These are solo selfie videos calling your name and having fun with you. Please email me your script idea and for further details.
Monthly Uploads
I aim to give you real pleasure. So my goal is to upload a minimum of 15 galleries and 8 videos every single month. I'm sure that will keep you very excited and you will enjoy a horny time with me.
How do I take solo content?
Most of my content I take on my own. I've got a professional Sony HDcamcorder with a remote control and a tripod that I can put up to 1.8m. So that gives you loads of different angles and views on my sexy body. During taking a movie my ca! mera can also take some pictures, so they are not screen shoots. And I ! mostly do an set of pictures in the same location and outfit after taking a movie. Thise gives you a big variety of all kind of different pictures. I really enjoy doing hot and sexy content and I'm sure you will love it.
Join my Fan Club
If you purchase a membership you will automatically be added to my fanclub so you don't miss out on News of me. If you haven't decided now,to become member or which movie to watch then please join AbbyRobertClub. You will receive updates and news directly of meand can get a first free unpublished movie to download.
You can unsubscribe at any time but I am sure you will be loving my emails with hot content and some sexy stories. Subscribe here
What more can I say?! Enjoy and happy wanking :)
Get your suggestions coming in and I will see what I can do to please you.
Your hot mature
Pornstar
Abby Roberts