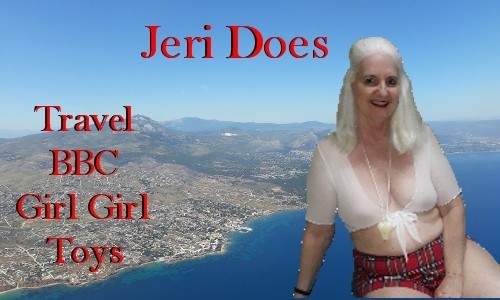 Photo Page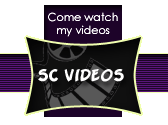 It's already in the fall season.oh, where has the summer has gone? But I'll be off to lots of wonderful locations in the next few months and having a swinging good time! I really do know how to make a bedroom fun! Of course, there have been many times I don't even find a bed, so I'll have to play right out in the open! In my members section there are thousands of photos.foot fetish, wet sets, girl-girl action, girl-guy action, interracial, hot toys as well as lots of legs, ripping stockings and tons of butt shots. There are MILF to MILF as well as young and mature (both ladies and men). Ohh.and you surely wouldn't want to miss my videos where you can hear me scream while I'm cumming...a real treat for everyone...even me!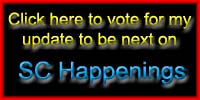 Photo Updates
Previous Photo Updates

The sets below are now found in my members area, along with the continuation
of the issues above. If you would like to see all of my "GOOD" pics, just click
here for instant access to my Members Area.
Photo Issue 276
Photo Issue 275
Photo Issue 274
Photo Issue 273
Photo Issue 272
Photo Issue 271
Photo Issue 270
Photo Issue 269
Photo Issue 268
Photo Issue 267
Photo Issue 266
Photo Issue 265
Photo Issue 264
Photo Issue 263
Photo Issue 262
Photo Issue 261
Photo Issue 260
Photo Issue 259
Photo Issue 258
Photo Issue 257
Photo Issue 256
Photo Issue 255
Photo Issue 254
Photo Issue 253
Photo Issue 252
Photo Issue 251
Photo Issue 250
Photo Issue 249
Photo Issue 248
Photo Issue 247
Photo Issue 246
Photo Issue 245
Photo Issue 244
Photo Issue 243
Photo Issue 242
Photo Issue 241
Photo Issue 240
Photo Issue 239
Photo Issue 238
Photo Issue 237
Photo Issue 236
Photo Issue 235
Photo Issue 234
Photo Issue 233
Photo Issue 232
Photo Issue 231
Photo Issue 230
Photo Issue 229
Photo Issue 228
Photo Issue 227
Photo Issue 226
Photo Issue 225
Photo Issue 224
Photo Issue 223
Photo Issue 222
Photo Issue 221
Photo Issue 220
Photo Issue 219
Photo Issue 218
Photo Issue 217
Photo Issue 216
Photo Issue 215
Photo Issue 214
Photo Issue 213
Photo Issue 212
Photo Issue 211
Photo Issue 210
Photo Issue 209
Photo Issue 208
Photo Issue 207
Photo Issue 206
Photo Issue 205
Photo Issue 204
Photo Issue 203
Photo Issue 202
Photo Issue 201
Photo Issue 200
Photo Issue 199
Photo Issue 198
Photo Issue 197
Photo Issue 196
Photo Issue 195
Photo Issue 194
Photo Issue 193
Photo Issue 192
Photo Issue 191
Photo Issue 190
Photo Issue 189
Photo Issue 188
Photo Issue 187
Photo Issue 186
Photo Issue 185
Photo Issue 184
Photo Issue 183
Photo Issue 182
Photo Issue 181
Photo Issue 180
Photo Issue 179
Photo Issue 178
Photo Issue 177
Photo Issue 176
Photo Issue 175
Photo Issue 174
Photo Issue 173
Photo Issue 172
Photo Issue 171
Photo Issue 170
Photo Issue 169
Photo Issue 168
Photo Issue 167
Photo Issue 166
Photo Issue 165
Photo Issue 164
Photo Issue 163
Photo Issue 162
Photo Issue 161
Click here for my archived issues