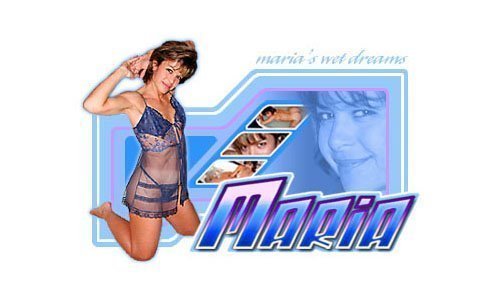 Photo Page
"Hello and welcome to my photo page on Southern
Charms! My name is Maria and I'm from Southern CA. I
really enjoy being a Southern Charm!

I enjoy making photos according to your desires, but I
pay special attention to the requests of my dear
members. Please tell me what you think of my pictures
and what you'd like to see. You'll notice that my
photos are always of high quality and resolution and
show all the hot details of my sexy body. Members can
expect dozens of hot pictures in each update.

I'm looking forward to your e-mails!

Love and Kisses, Maria"
Current Photo Updates

To see the more Explicit Shots in the Issues below, just click here, for instant access!
Photo Issue 202

10/24/2012

Photo Issue 201

6/26/2012

Photo Issue 200

4/24/2012

Click on the photos above to go to the Photo Issues.
More coming very soon. Write and let me know what you think!!!
Previous Photo Issues
All of the Issues below are now available in my members area!
If you would like to see them just click here for Instant Access!!
Photo Issue 199
Photo Issue 198
Photo Issue 197
Photo Issue 196
Photo Issue 195
Photo Issue 194
Photo Issue 193
Photo Issue 192
Photo Issue 191
Photo Issue 190
Photo Issue 189
Photo Issue 188
Photo Issue 187
Photo Issue 186
Photo Issue 185
Photo Issue 184
Photo Issue 183
Photo Issue 182
Photo Issue 181
Photo Issue 180
Photo Issue 179
Photo Issue 178
Photo Issue 177
Photo Issue 176
Photo Issue 175
Photo Issue 174
Photo Issue 173
Photo Issue 172
Photo Issue 171
Photo Issue 170
Photo Issue 169
Photo Issue 168
Photo Issue 167
Photo Issue 166
Photo Issue 165
Photo Issue 164
Photo Issue 163
Photo Issue 162
Photo Issue 161
Photo Issue 160
Photo Issue 159
Photo Issue 158
Photo Issue 157
Photo Issue 156
Photo Issue 155
Photo Issue 154
Photo Issue 153
Photo Issue 152
Photo Issue 151
Photo Issue 150
Photo Issue 149
Photo Issue 148
Photo Issue 147
Photo Issue 146
Photo Issue 145
Photo Issue 144
Photo Issue 143
Photo Issue 142
Photo Issue 141
Photo Issue 140
Photo Issue 139
Photo Issue 138
Photo Issue 137
Photo Issue 136
Photo Issue 135
Photo Issue 134
Photo Issue 133
Photo Issue 132
Photo Issue 131
Photo Issue 130
Photo Issue 129
Photo Issue 128
Photo Issue 127
Photo Issue 126
Photo Issue 125
Photo Issue 124
Photo Issue 123
Photo Issue 122
Photo Issue 121