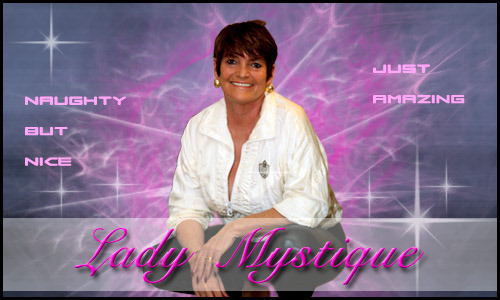 Photo Page
I'm glad you decided to stop by and check out my photos. I love being
here for You! I'm just a Lady with a Naughty side. Hehe
So join me inside and see just how Naughty!!!!

Hugs & Kisses
Mystique
If you are having trouble joining my site with a
credit card click here to join by money order.
Photo Updates
Previous Photo Updates

The sets below are now found in my members area, along with the continuation
of the issues above. If you would like to see all of my "GOOD" pics, just click
here for instant access to my Members Area.
You can see ALL the thumbnails from my past sets by going Here, they are on my thumbnail archive page for you to view.
Issue 810
Issue 809
Issue 808
Issue 807
Issue 806
Issue 805
Issue 804
Issue 803
Issue 802
Issue 801
Issue 800
Issue 799
Issue 798
Issue 797
Issue 796
Issue 795
Issue 794
Issue 793
Issue 792
Issue 791
Issue 790
Issue 789
Issue 788
Issue 787
Issue 786
Issue 785
Issue 784
Issue 783
Issue 782
Issue 781
Issue 780
Issue 779
Issue 778
Issue 777
Issue 776
Issue 775
Issue 774
Issue 773
Issue 772
Issue 771
Issue 770
Issue 769
Issue 768
Issue 767
Issue 766
Issue 765
Issue 764
Issue 763
Issue 762
Issue 761
Issue 760
Issue 759
Issue 758
Issue 757
Issue 756
Issue 755
Issue 754
Issue 753
Issue 752
Issue 751
Issue 750
Issue 749
Issue 748
Issue 747
Issue 746
Issue 745
Issue 744
Issue 743
Issue 742
Issue 741
Issue 740
Issue 739
Issue 738
Issue 737
Issue 736
Issue 735
Issue 734
Issue 733
Issue 732
Issue 731
Issue 730
Issue 729
Issue 728
Issue 727
Issue 726