Welcome to my Kinky Secret
I have been keeping my beautiful BIG Pussy Lips a secret for years
But Now I want to Share them with YOU!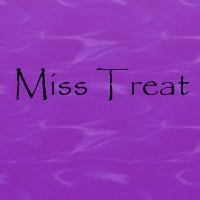 I am so happy that you found me! You have no idea how much it turns me on to know that you are looking at my sexy pics. I get so Horny - I'm Always thinking about Sex and knowing that you are being aroused by me just makes me worse... or better depending on how you look at it! ;-)
Visit my Photos page to see the taster pics from my latest 3 sets
But it's only when you become a Member to my site that you will get to truly appreciate just how Kinky and Horny I am.
So what will you see when you are a Member?
ANAL - I ADORE Anal... whether it's fingers, toys or the real thing... I can't get enough of it! So you can rest assured that my Members will see plenty of the most delicious of sexual perversions...
Bondage - Yummy yum yum..... I Love a Little Bondage now and again.... There are pics of me being restrained - Although it has to be said that I AM the one who likes to dish it out. More and more I am letting my Dominant self out to play. She is a Bitch... and you know you LOVE it!
Boy / Girl - Of course when I can rope my 'stunt cock' in to it... he does get used and abused as I see fit! So if you need to see some hot Boy / Girl Action... you will find it here!
BJ - oh Yes... you will see fantastic POV BJ action.
CBT - Of course no self respecting Mistress would not partake of a little CBT.... *Evil Grin*
DOMINATION - I AM a Mistress... I can pussy whip you into submission. I know what I want and I WILL Take it.
Explicit - Members Only will see the most Explicit, Sexy and Kinked up pictures.
Fucking - You will see me being fucked and of course me doing the fucking! Can you guess which I prefer?
Guess - STOP Guessing and hit JOIN........ You will not regret it!
IF you Love Pussy - IF you want to see my amazing Pussy Lips.... IF you want to see how wet they get, especially when I squirt... IF you want to see how they hang down, aching to be worshiped, sucked and Fucked....
JOIN My Members Area Now and you too can Worship one of the meatiest and hungriest Pussies around!